STEM Events - NOV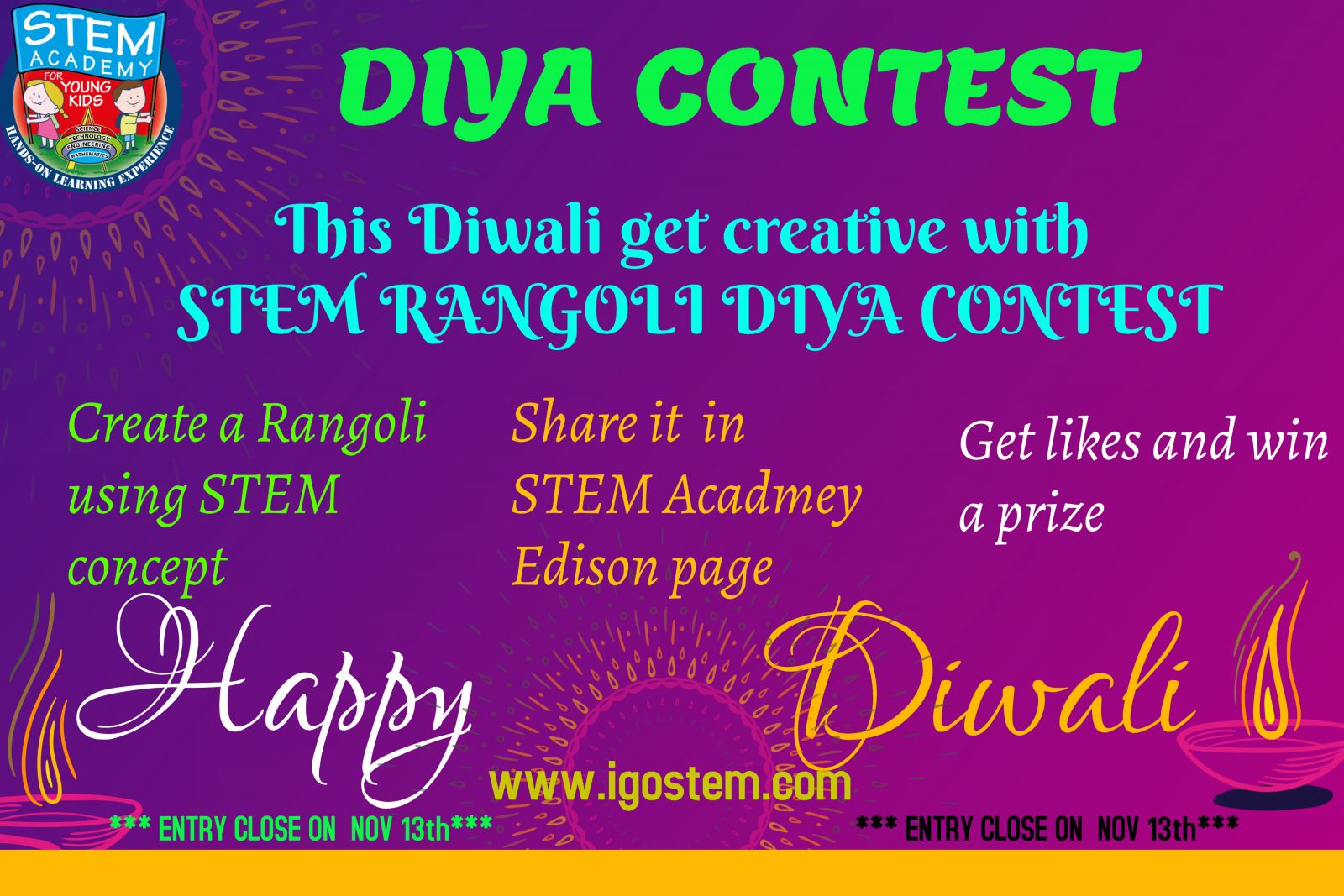 Diwali Diya Contest
This Diwali, let's get creative. STEM Academy at Edison brings to you DIYA Contest.
STEP 1: Create an amazing Rangoli using STEM concept
STEP 2: Post-it in STEM Academy Edison Page or Send it us and we will post it for you
STEP 3: Share and get maximum likes to Win a Cool prize
So what are you waiting for, The last day to send/upload image is Nov 13!!!
National Writing Month :
This month, let's get creative in writing
Become a Part of STEM E-Magazine. Send us your entry on any of the Topic below before Nov 20th
* Short Story
*Creative Writing
* Poems
STEM Free Assessment
We are VERY excited to announce that this week we will be releasing a FREE assessment! Parents can use the assessment to gauge how their child is coping with their studies.
FOR USA
Currently, we are doing a free assessment for only two ages, Grade 3 and Grade 6. You can click on the below to complete the assessments
Grade 3 - Maths
Grade 3 - English
Grade 6 - Maths
Grade 6 - English
FOR UK
Currently, we are doing a free assessment for only 4 ages, KS -1, KS -2, KS -3, KS -4. You can click on the below to complete the assessments
KS - 1 English
KS - 1 Maths
KS - 2 English
KS - 2 Maths
KS - 3 English
KS - 3 Maths
KS - 4 English
KS - 4 Maths