Preschool/ Pre-k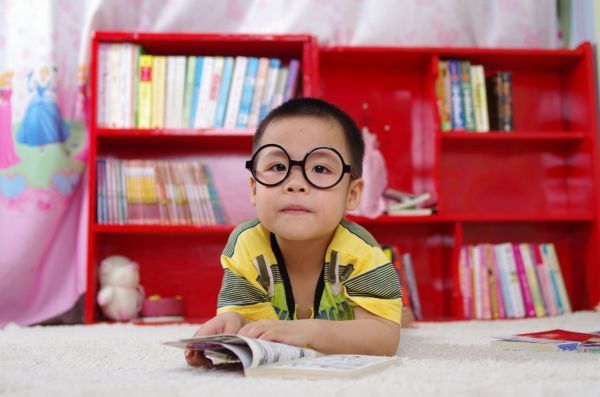 Your Preschool/Pre-K child will be introduced to S.T.E.M subjects including the Next Generation Science Standards (NGSS). Dedicated lessons will give your child the opportunity to question and build a foundation in Math, English, and Technology as they begin their journey to academic excellence. Various Physical Activities will round out your child's day and build self-confidence.
Preschool
Preschool is a big year!
STEM Academy's preschool program ensures that every facet of your child's experience will best prepare them for kindergarten. Natural play is how preschool children gain an understanding of their world. Their everyday interactions with the environment and people forms a foundation for increasing knowledge. From social development to health and safety, our experienced teachers will guide your child every step of the way through our ready-for-school curriculum.
We use the High Scope preschool curriculum at STEM Academy, where teachers will ignite your child's love of learning. Active learning is central to our preschool curriculum. STEM Academy teachers focus on supporting the preschool children as they learn how to make decisions, grow socially and emotionally, develop academic skills, and join in the classroom community. Our preschool teachers use both verbal and nonverbal communication with the children to encourage learning. They act as partners with the children by working together with them, sharing control and using encouragement as opposed to praise. The teachers assist children to resolve conflict by taking a problem-solving approach.
STEM Academy's main focus in preschool is the beginning of letter and number recognition with writing skills incorporated as well. We assess the children at the start of the year so we can set small milestones for each child to aim for. This allows each child to gain confidence in their efforts while learning. Creative expression in both science and art are nurtured through small group activities. This allows each child to begin expressing their thoughts with guided questions from our teachers.
Our preschool environment is arranged to encourage the children to interact with adults and peers and to explore learning materials. The preschool classroom is equipped with assorted, adaptable materials that reflect the children's home, language, and culture. The spaces are organized and labeled to foster self-reliance and assist children in achieving their goals.
Consistent daily and weekly schedules presents a balanced selection of experiences and learning opportunities at STEM Academy. From the morning circle and outside playtime, to art projects and favorite books, our preschool children participate in both individual and social play.
The preschool classroom is where crucial social and emotional development happens. STEM Academy's preschool class makes use of center bases activities such as puzzles, games, building blocks, Legos and dramatic play as a way to teach our children how to interact with one another. They take part in music, movement and physical activities, develop self-care skills, help with clean-up. All these activities, along with play, are fundamental in how STEM Academy teaches and engages the Preschool children.
The most important part of our preschool program at STEM Academy is where children decide what they will do, implement their ideas, and then reflect upon their actions with the class. These higher-level thinking skills are vital to the development of executive functions, which increase success later in school and life.
Preschool focuses primarily on the emergence of letter and number recognition with regards to writing skills as well. We evaluate our students in the beginning of the year and set small milestones to allow each child to gain confidence while learning. Creative expression in science and art are cultivated in small group activities; this allows each child to begin to express what their thoughts with guided questions from our teachers.
Social and emotional development is crucial in the Preschool setting. Our class utilizes center bases activities such as puzzles, games, building blocks, legos and dramatic play as a way to encourage, engage and teach our children how to interact with one another.
Music, movement physical activities, and play are essential parts of the way we teach and engage the children throughout the day. From our morning circle time meeting, to our projects, and our favorite books, the children are extremely active and happy throughout the day!
At the end of the school year at STEM, our goal is to increase/improve letter recognition, number recognition from 1-20, emergent/beginning writing skills, have a great base of social skills for the classroom, and have confidence in being creative in science, art and music.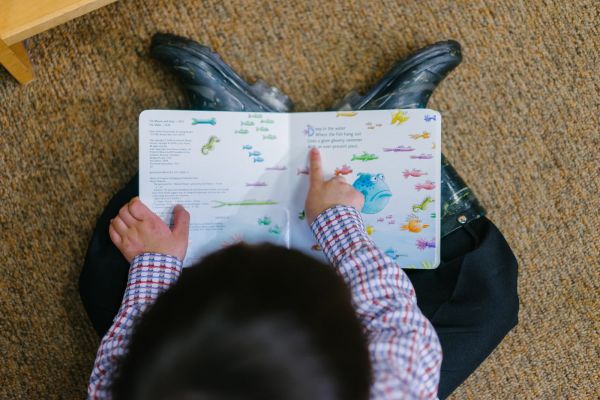 ---
Pre-K
The final year before kindergarten is an exciting time of enormous emotional, social, intellectual, and physical development. There is a lot to accomplish to get your child ready for kindergarten. By PreK Age, your child should be independent to do things like recognize and write their name, recognize letters and numbers, and recognize and sort sizes, colors and shapes. They would also need to have mastered some motor skills like hold a crayon, cut with scissors and tie shoelaces, as well as social skills like taking turns, sharing, sitting quietly and following directions. Pre-K is all about guiding your child in mastering these skills and making them more confident through the learning process.
In STEM Academy's Pre-K Program, our Pre-K students participate in project-based learning through a variety of art and science experiments with real world investigation. This gets our Pre-K children actively learning to comprehend and then express what they have learned. Pre-K may seem like it's only fun and games but there's deep brainwork happening. Young children learn through Hands-On activities and play.
Following the High Scope curriculum, STEM Academy's Pre-K teachers focus on active learning by guiding the children as they make decisions, develop academic and social skills, become a fully integrated part of the classroom community. Teachers act as partners by sharing control with the children, communicating with and encouraging them, championing their play, and supporting children in using problem-solving skills to resolve conflicts.
The skills learned in the Pre-K classroom will set your child up for a lifetime of good learning habits and positive self-esteem. STEM Academy's Pre-K teachers lead the children to discover the connection between letters and the sounds that they make. They learn to identify numerals and count through to 20 and will continue to learn the names of many colors, basic shapes, and body parts.
As their hand-eye coordination and fine motor skills develop, Pre-k children will become independent and confident in drawing and coloring, independent using pencils, scissors, paintbrushes, and glue.
Certain social skills are necessary for participation in a kindergarten class therefore Pre-k children learn how to share, cooperate, take turns, and participate in group activities. They will also learn to follow simple instructions and communicate wants and needs.
STEM Academy offers a consistent framework for the day in the Pre-k classroom. The children take part in additional activities such as individual and social play, small- and large-group activities, socialize during meals, help with tidying, improve self-care skills, and exercise their small and large muscles.
The Pre-k teachers observe and do continuous child assessment. This allows teachers to gauge the child's progress and plan effective learning experiences.
When your child leaves Pre-K at STEM Academy, they will be able to read not only sight words but also accurately form sentences. Independently start reading when they finish complete session year of PreK with us. They will know how to write their first and last names using upper and lower-case letters. Lastly, but just as important, they will be able to do simple math problems and write their numbers from 1-20 in word and numerical forms. Kindergarten will be excited to have them the following September!